LONG RANGE PRECISION
Our Long-Range Precision Rifle Programs are designed to educate and train entry level shooters
and to challenge the most experienced shooters. The Moss Creek Ranch training facility has
been specially designed to facilitate world-class long range precision training for Military and
Law Enforcement organizations. Our training facility is a 4000 acre high fenced ranch near Big
Spring, Texas that features canyons and challenging wind conditions. The ranch has a covered
100 meter zero range, field shooting ranges extending past one mile, a state of the art moving
target system that can be engaged from 100-700 meters from multiple positions by multiple
shooters, and a one of a kind 18 position wind course with targets ranging from 250-1200
meters. The facility has numerous locations to conduct stalking exercises and live-fire hide site
exercises with day/night capability using thermal targets. For advanced FMP type training, Moss
Creek Ranch has a surveyed Freefall Drop Zone and locations to perform live fire operations.
We also have nearby aircraft and Freefall support facilities to support these exercises.
The Long Range instructors at Moss Creek Ranch have been Instructors and In Charge (NCOIC)
at the JFK Special Warfare Center's Special Forces Sniper Course SFSC / SOTIC. These Instructors
also bring years of operational experiences gained thru multiple combat deployments ISO
GWOT. The latest technologies, equipment, and methods are used while working with the
attendees to ensure seamless integration into their parent organization's SOPs.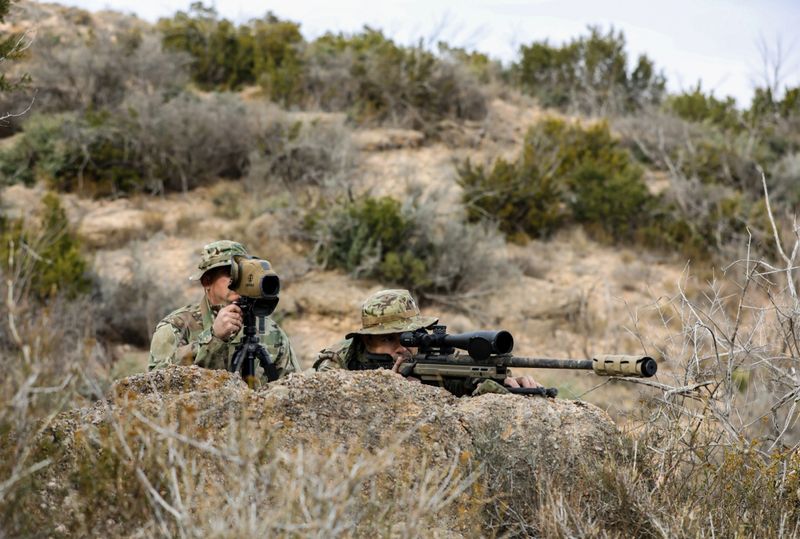 Lodging, messing and gym are on location at Moss Creek Ranch to maximize training time.